Nova-Tech Engineering was founded in 1992 in Willmar, MN in partnership with Willmar Poultry Company. From the beginning, Nova-Tech was focused on the future and fueled by innovation and creativity.   
Today, Nova-Tech's equipment can be found in over 600 hatcheries in more than 55 countries and 6 continents around the world. They are well on their way to living out their purpose of creating revolutionary solutions that advance their customers' ability to feed the world.  In 2015, a shrimp manufacturer contacted Nova-Tech to develop an automated method for processing shrimp. Market research ensued, followed by the development of a shrimp platform in Nova-Tech's Engineering Department.  
In March of 2021, Nova-Tech Engineering launched the innovative platform: ShrimpWorks. ShrimpWorks is a fully customizable platform that combines multiple processes into one: Automated Heading, De-Veining, Peeling and Sorting. This results in less down-time between processes and fresher shrimp. With ShrimpWorks, there is no need to hold the shrimp overnight before processing: fresh is best! The processes adjust to each shrimp, large or small, without any setting or mechanical modifications, to provide high-quality outcome and optimal yield each and every time. With over 30 years of experience innovating and fostering meaningful partnerships within the poultry industry, Nova-Tech is ready to do the same for the seafood industry, starting with ShrimpWorks.  
To learn more about ShrimpWorks, click here.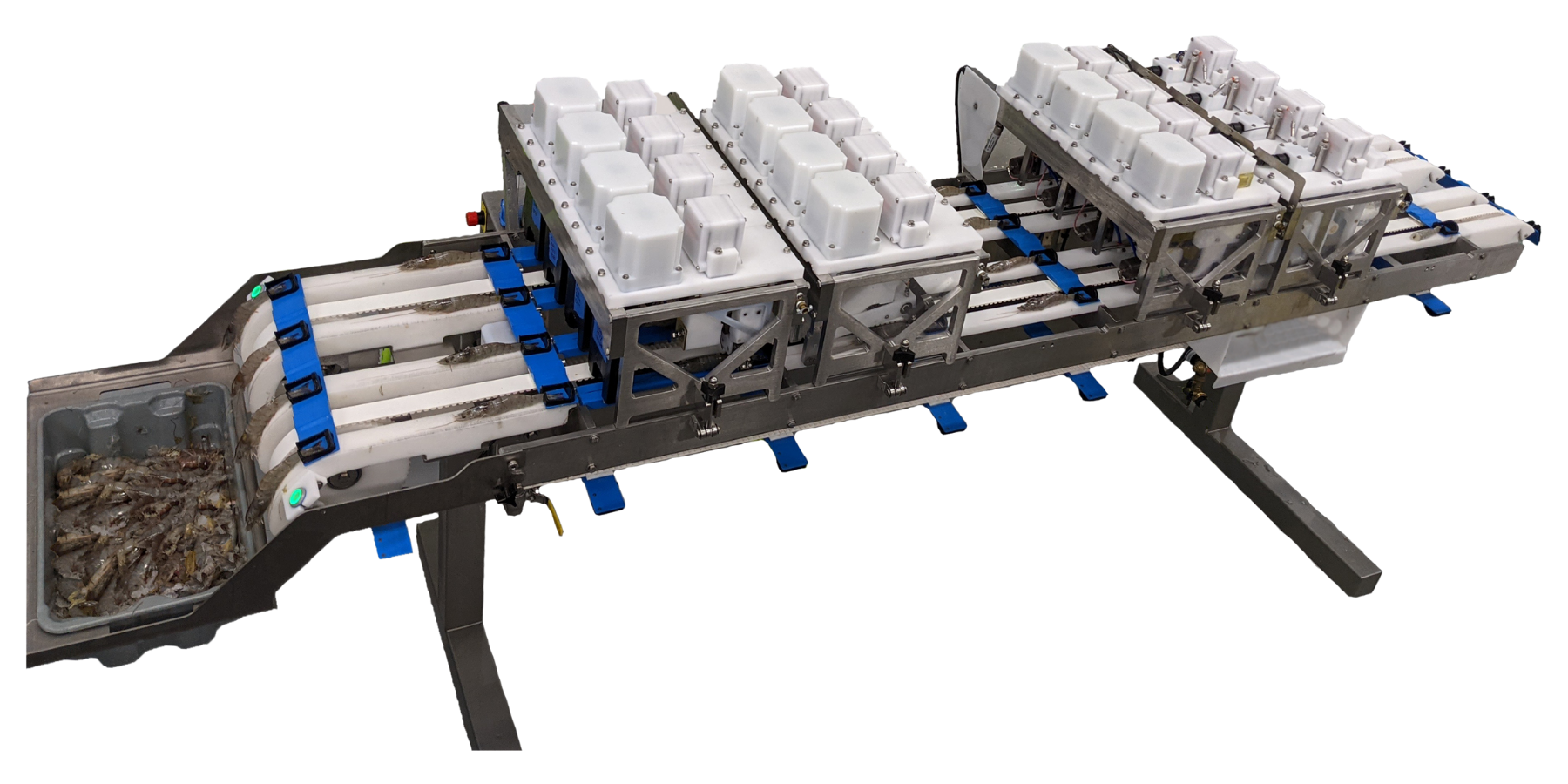 ---
Apply Now