Home

/

family of companies
Life-Science Innovations is a unique organization, in that most of our companies are affiliated with LSI and do business with each other as well as with external business customers. To the outside world, it may look like our companies exist in two separate domains: agriculture or technology. To us, bringing technology and agriculture together makes our companies successful.
Most of our companies derive from Willmar Poultry Company whose researchers and scientists discovered new opportunities over the decades in order to benefit the turkey industry.  When any such new opportunity proved marketable, that division often branched off and became its own company.
Throughout more than seven decades, we have focused on innovative solutions that help our companies bring better products and services to the world. We listen to our customers, and they know our word is our bond.
We understand that business as usual is never good enough, and our companies foster environments of creativity, discovery and collaboration within themselves and with each other. As former Chairman of the Board Ted Huisinga once said, "together we are better, smarter, and more creative than we could ever hope to be apart."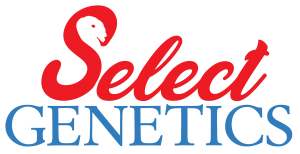 Select Genetics was formed in March 2017 through the merger of Willmar Poultry Company dba Ag Forte and Valley of the Moon Commercial Poults, an Aviagen company. The purpose was to expand the nationwide distribution channel for the high performing genetics found in the Nicholas turkey breeds. Combined, the company is now the largest turkey hatchery business in the country, representing 30% of the country's turkey hatchery business. Select Genetics is a proud leader in this industry and intends to continue to focus on further expansion through innovation in the health and quality of turkeys.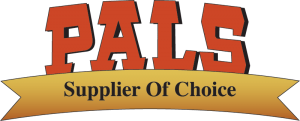 PALS:
In the early days of Willmar Poultry Company's history, its founders successfully recruited and convinced local farmers to begin raising turkeys. Because the industry was so new, those growers often found themselves at the mercy of suppliers' high prices for equipment and medication. As a response, WPC began wholesaling some equipment and animal health products out of its hatchery. In 1955, PALS (Poultry And Livestock Supplies) formed as a separate company to specialize in supplying equipment and medication needed by local growers to raise their birds. Eventually, PALS expanded out of poultry to include equipment and animal health products for the area hog industry.

Like so many of our affiliated companies, Farm Service Elevator was born of local demand for high quality, affordable turkey farming products. In response, Willmar Poultry Company and several other investors bought Farm Service Elevator in 1954. Shortly afterward, WPC bought out the other investors and incorporated FSE as an independent company. Farm Service Elevator produces feed for turkey growers in the area. It currently processes 6 million bushels of corn a year, and is a wholly owned subsidiary of Willmar Poultry Farms.

Willmar Poultry Farms began as Willmar Poultry Company's farm operations, including breeder lay and commercial grow out farms. In the 1960s, WPF was incorporated as a separate company. In the 1980s, WPC took over the breeding side of the business, while WPF retained the commercial grow out side. WPF grows turkeys for our processing plant, Turkey Valley Farms, providing wholesome turkeys to families in the U.S. and abroad.

Nova-Tech Engineering was established in 1992 as a 2-person company in Willmar, Minnesota. What began as one person's passion to leverage emerging technology to benefit agriculture is now a global reality. After rapid growth over the last 29 years, they now hold 10 US patents and employ over 260 professionals. Nova-Tech's equipment can be found in over 500 hatcheries in more than 55 countries and 6 continents around the world.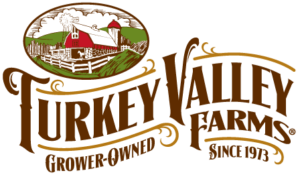 Turkey Valley Farms was formed in 2005 in partnership with independent turkey growers to process turkeys in Marshall, MN. The state-of-the-art processing plant is 140,000 square feet and processes fresh and frozen whole birds, bone-in breast, turkey roasts, tray-pack products and deboned breasts and thighs. Turkey Valley Farms processes 175 million pounds of farm-raised birds annually that are packaged in private or packer label, including our own Turkey Valley Farms label.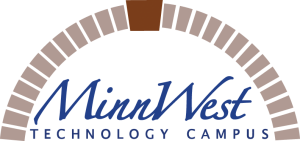 Formed in 2005, the MinnWest Technology Campus was born out of a strong desire to innovate with a collective spirit of collaboration. An unusual combination of history and technology makes MinnWest one of the most picturesque, unique business communities in the Midwest. 100 acres of manicured lawns, majestic buildings, mature trees and lakeside views provide a setting that is unmatched by other technology parks. The iconic red roofed cottages were built in the beginning of the 20th century and are renovated to suit each occupant's needs. The collaborative atmosphere and community of like-minded business partners provides an opportunity for innovation and growth that would simply not be possible in isolation. The campus is owned by Nova-Tech Engineering and Life-Science Innovations. The MinnWest team is focused on attracting and retaining business partners by providing an excellent customer experience to positively impact economic development in the region.