An important aspect of Stewardship is giving back to employees. Being that we are in the turkey industry, one way we do that is by providing our employees with a free turkey for Christmas. Now you may wonder, why Christmas and not Thanksgiving? Isn't Thanksgiving the turkey holiday? First, every holiday is a turkey holiday for us. Second, we're pretty busy around Thanksgiving so Christmas it is!
On a serious note, our organization has been donating turkeys for many years. It all started back in 1988 with our original processing plant, Heartland Foods Co. Our owners wanted to recognize employees by giving them one of our turkeys for Christmas, and 30 years later that tradition continues. Employees are given the option to keep their turkey or donate it. If donated, it is brought to the local food shelf on their behalf. It's a great way for both the company and employees to give back!
It's not a monumental action to provide a turkey around the holidays, but we believe it's the little things matter.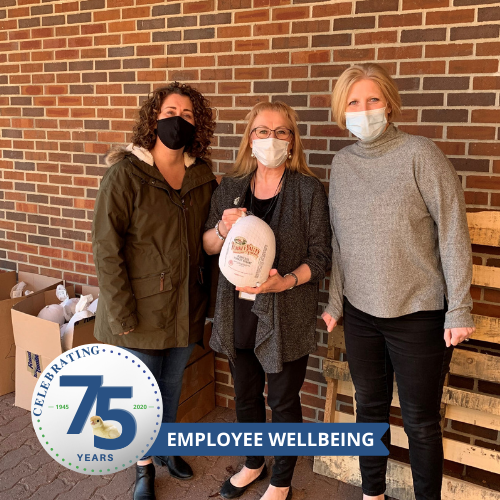 ---
Apply Now